bonsai pots Ireland
Yes! We deliver bonsai pots to Ireland!
Beautiful high quaulity hand-made ceramic
bonsai pots from Yixing.
choose pot


for your bonsai tree
all our unglazed pots are totally frostproof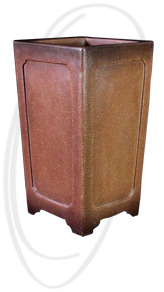 pots for all bonsai styles
We have wide range of bonsai pots.
Glazed and unglazed.
From 4 cm to 80 cm.
masterpiece handmade by artists from Yixing - the capital of pottery
Bonsai pots are made of 100% purple clay which is a natural resource only founded in Yixing. About 5000 years ago the ancestors in Yixing had already begun crafting Potteries. Purple clay is specially used for the making bonsai pots. Production started as early as Ming dynasty (1368-1644), reached a new high standard in the early and mid of Qing dynasty (1644-1912). All that remains generation by generation.
Delivery cost to Ireland
depends on total weight
courier up to 10 kg
only 20 EUR
on a pallet
78 EUR
We deliver our goods by courier door to door.
At your work or home address. Please remember that couriers deliver parcels usually at business hours.
Delivery time: 4-6 days after the payment.
You receive tracking number.
choose pot


for your bonsai tree


Bonsai pots also in:
Czech, Germany, Spain, France, Hungary, Italy, Great Britain